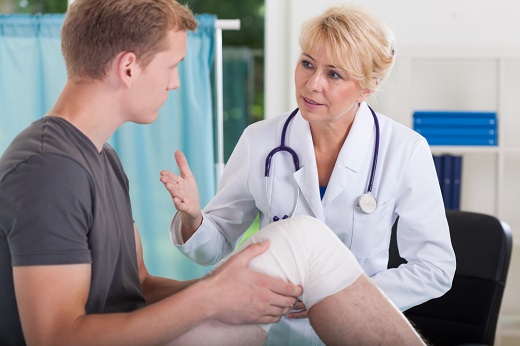 The possibility of getting a fracture on any bone is always present. If you fall the wrong way, you may get fractured. Medical treatments are always available for fractures, and most of them can be treated.
But as a medical clinic in California, we believe in the importance of learning how to respond when you believe you or your loved ones have sustained a fracture. Let's talk about some steps you should take note of when dealing with a suspected fracture.
Immobilize
Do not move the injured area. Keep the injured part as still as possible. Don't try to reposition the suspected fracture. Any movement may cause greater damage to the fracture and surrounding tissue.
Ice Packs
Apply ice packs in the area immediately. The cold will help with the pain and swelling that comes with a fracture. Make sure you wrap the ice in a piece of cloth or a towel first before applying it to the injured area.
Address Bleeding
Bones may poke through the skin, which can cause bleeding. You can ease the bleeding by elevating it and applying pressure using a bandage.
People who have sustained fractures may be in shock. Take steps to treat this shock by ensuring that they are comfortable. If they feel uncomfortable, have them lie down.
Call an emergency hotline like 911 or your preferred medical facility. You can also bring them to an urgent care center.
Here at Progressive Urgent Care – Castro Valley, we can help you address fractures and other conditions that need urgent care. Call us today to learn more about our medical services in Castro Valley, California.