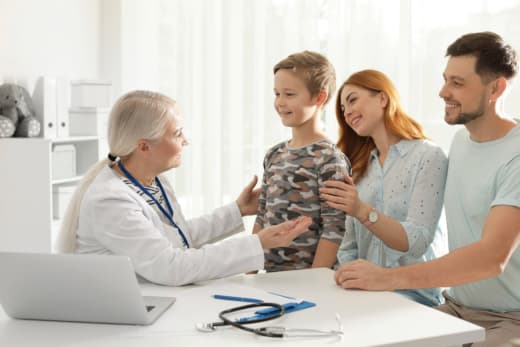 Seeing kids grow up as healthy adults is priceless. Although there's no surefire method or system to do this, studies point out key factors to nurture kids. Quality healthcare and well-child doctors' visits from a reputable urgent care center in Castro Valley, California are a must. The following are the other equally important factors to look into:
Food and Nutrition
Give kids hearty, healthy meals everyday. Consult a nutritionist or dietitian to help you create a weekly meal plan with your kids' nutrition and preferences in mind. Doing this helps them be more compliant with their meal plan and not be too picky.
Healthy Habits
Teach the young ones some healthy habits that will help make their adult life a lot easier and less stressful. Teach them to meditate for stress-relief and self-awareness. Inspire them to pick up a physical exercise routine. And help them develop a good sleep-wake cycle. These habits keep them away from health conditions.
Vaccination
Immunization could save your kid from the stress of frequent hospital visits and yourself from the cost of medication. The right vaccines could protect your child from some of today's serious health conditions, such as Hepatitis A and B. You can avail of vaccination from a reputable family care center that also provides urgent care services.
Positive and Nurturing Environment
Lastly, give your children the benefit of growing up in a nurturing home and school environment. Praise them when necessary. Support their interests and hobbies. And most importantly, make them feel valued and loved by spending quality time with them.
Give your kids a head start in life by nurturing them holistically. Are you a resident of California and are looking for a family doctor to give your children the best healthcare? If yes, you might like to refer to Progressive Urgent Care – Castro Valley, a provider of preventive and urgent medical treatment in California.