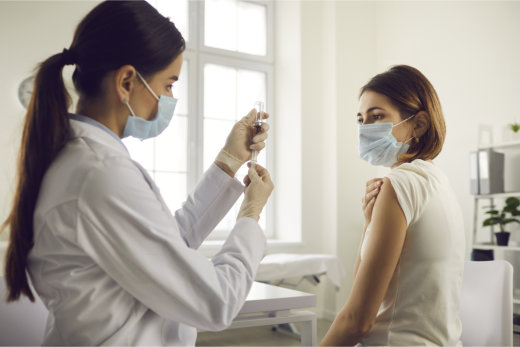 It is no secret that the change in the season also means it's time to be vaccinated against the flu. It's the primary and most effective way to reduce symptoms and prevent contracting the influenza virus. They're easy to obtain too; you can get them from most pharmacies and any medical clinic in California.
Getting immunization from our urgent care center is important because:
Not a lot of people were able to build natural antibodies against the flu and will most likely get it this winter because of the COVID-19 pandemic.
Studies have shown that getting the flu and COVID-19 at the same time will most likely render serious medical consequences requiring urgent medical treatment.
Vaccination is safe even for people with serious long-term health issues like lung, heart, liver, and neurological conditions.
Being vaccinated against the flu and COVID-19 will provide added protection not only to the individual but also to those around them.
The only time someone is not advised to get vaccinated is when they experience serious adverse reactions to the content of the vaccine. Talk to your doctor about your health condition and allergic reactions to the vaccine. They should be able to offer you different immunization options and other medical services in Castro Valley, California so you can get vaccinated.
Schedule an appointment with Progressive Urgent Care – Castro Valley to help you understand more about vaccines and to get your vaccine shots.