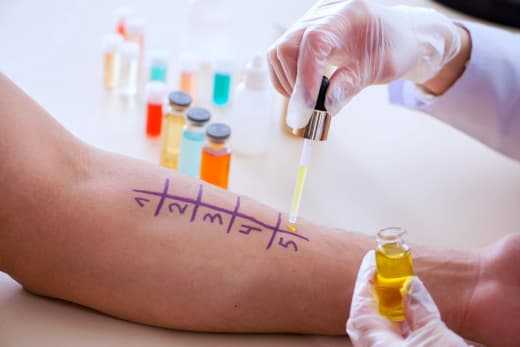 Skin testing can help you identify your allergens. Hence, preventing you from having allergy outbreaks that require urgent medical treatment in California. While it may be extremely beneficial, it isn't recommended under certain conditions. These conditions include:
When you have had severe allergic reactions.
You may have experienced severe allergy outbreaks before to the point that you have to visit the nearby urgent care center in Castro Valley, California just to get allergy treatment. If this is the case, then you shouldn't take the skin test. Some substances used in the test may trigger a life-threatening reaction, after all.
When you have certain skin conditions.
People with psoriasis or eczema should not take the skin test since the test result will be mostly unreliable. The doctor may recommend other allergy testing methods to help identify your allergens and avoid a situation where you require urgent care services for allergies.
When you have taken meds that may interfere with the results.
Some medications can interfere with the result of the skin test. To name a few, they can be antihistamines, heartburn meds, and antidepressants. Consult with your doctor when you are scheduled for a skin test so you'll know what would happen or what to do when you are temporarily off these meds.
If your condition is urgent, you can take a skin test for allergies at the nearby after hours medical care. The test can help diagnose allergic conditions, such as penicillin allergy, bee venom allergy, allergic asthma, dermatitis, and food allergies.
Progressive Urgent Care – Castro Valley encourages everyone qualified to undergo skin testing. If you need to take a skin test urgently though, give us a call. We are happy to serve!