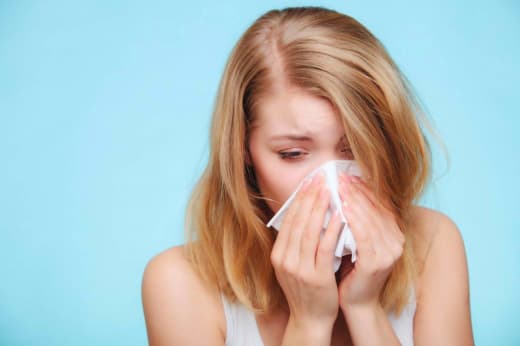 An allergen, or a substance that can trigger an allergic reaction in us, comes in different forms. One of which is food. Yes, there may be certain foods you are allergic to, and commonly, you get nasal allergies. Thus, as a reliable facility that delivers urgent medical treatment in California, we give you this following list of foods that may be safe for you:
Warm Fluids
It can either be hot tea or hot soup. Both can help break up the congestion happening in your airways.
Fish
Studies suggest that healthy omega-3 fatty acids that are found in salmon, mackerel, and tuna can lower your risk of developing allergies.
Yogurt
The probiotics found in yogurt may reduce pollen allergy symptoms in kids. However, more research regarding this still needs to be done.
Honey
A teaspoon of honey is a common home remedy for allergic reactions. But it is suggested that if your kids are under 1 year old, steering away from honey is safer.
These foods may be helpful to some of you who easily get nasal allergies, but it is always wise to consult your doctor first. Our walk in clinic is open for your queries and medical appointments. We provide urgent care services with regard to allergic reactions, as well.
Contact us at Progressive Urgent Care – Castro Valley today! Your reliable urgent care center in Castro Valley, California.