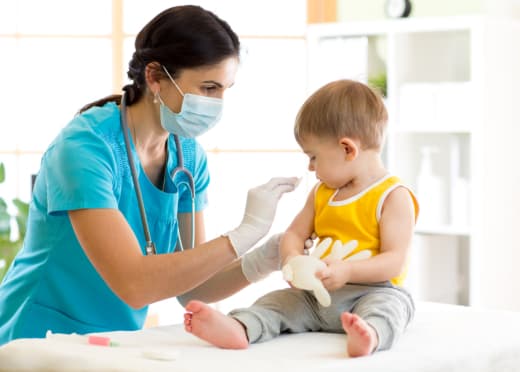 Prioritizing the overall health of kids could give them a good head start in their adult life. Yes, this will require parents to invest a lot of time, effort, and money, especially during the first 10 years of a child's life. But all these will be worth it. Regular well-child visits are one of the keys to raise healthy kids. And during emergencies (e.g., asthma attacks, allergic reactions), availing of urgent medical treatment in California is a must. Doing this prevents the condition from aggravating.
Vaccination and Therapies
Making sure that children are given the right vaccines is another important part of raising them well. Through immunization, you can greatly lower your kids' risk to a lot of health conditions. Specifically, you should give them vaccines for the following – these are the common health issues that could put kids at risk during the first decade of their life:
Measles, rubella, and mumps
Rotavirus vaccine
Polio
Influenza
Hepatitis A and B
Chickenpox
Kids' Long-Term Health
Vaccination could greatly benefit kids. Not just during their childhood years, but also as they grow up. As they enjoy physical health, kids can also maximize their youth, spend more time doing creative or productive tasks, and develop their talents. Through well-child doctor's visits and urgent care services, you can support your kids' growth.
Are you a new resident at California and are now looking for a provider of kids' and family healthcare services? If yes, feel free to visit or call Progressive Urgent Care – Castro Valley to inquire about the services. The company is an urgent care center in Castro Valley, California that also provides other medical services for the entire family.